Wooden Carvings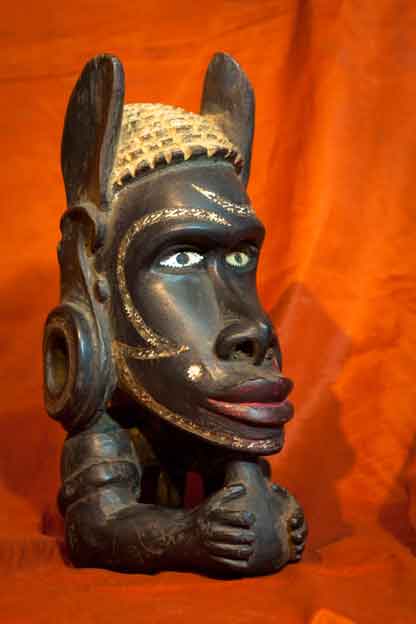 SOLOMON ISLANDS UNIQUE WOOD CARVINGS WITH SHELL INLAY
The ancient tradition of wood carving with shell inlay is deep­rooted in the Solomon Islands and the beautifully carved products are renowned throughout the world.
Sir David Attenborough, the famous internationally known Naturalist and renowned BBC Presenter, was so impressed when he first visited the Solomons and saw the carvings he expressed his thoughts about the craftsmen and their wares by saying.
"I visited the Solomons and brought objects back from the islands. They reveal a people who delighted in visual beauty and who presented a decorative style that demands one of the most time-consuming techniques imaginable - lines of tiny pearly plates, taken from the nautilus shell and carefully cut into rings, stars and zigzags. The islanders used it to embellish all the things most valued - their feast bowls, their ceremonial clubs, the statues of their gods and, perhaps most memorably of all, the small figureheads that they tied to the bows of their war canoes to detect hidden reefs and guide them through treacherous waters."
The wood commonly used by the carvers includes Ebony, Rosewood, Kou or Kerosene wood.
The mother of pearl found inside the shells of the dead nautilus washed ashore along the islands vast coastlines is used for the inlay of all the carvings and the craftsmanship produces masterpieces fit for any home or, indeed, worthy of display in museums of Pacific Art and Cultural Tradition.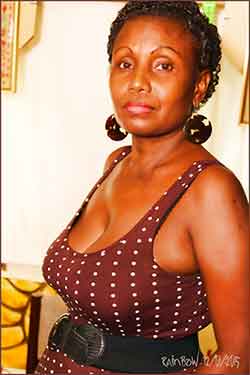 Ms. Tozaka
By purchasing Solomon Islands carvings you will be helping to provide the craftsmen of the Artists Association with money for a living and help to educate their children.
These exquisite handmade carvings can be obtained by contacting Ms. Naomi Tozaka in Honiara by email at This email address is being protected from spambots. You need JavaScript enabled to view it. when full details of costs, shipping, packing and freight information will be given.
DO, PLEASE, SUPPORT THE TALENTED WOOD CARVERS AND YOU WILL BE DELIGHTED WITH THE MANY DECORATIVE PRODUCTS AVAILABLE - A RANGE OF WHICH ARE DISPLAYED HERE.
How is it Done?